MOBILE WIRELESS INTERNET ROUTER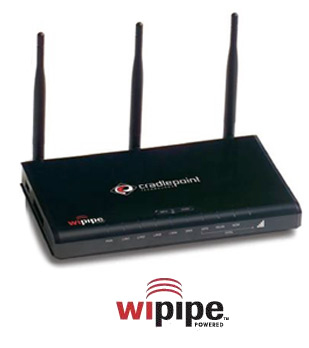 Heavy Artillery Rentals now offers the Cradlepoint MBR1000 Mobile Broadband Router. THE LATEST AVAILABLE WiFi TECHNOLOGY (802.11'n') to provide better WLAN speed and greater distance than any other cellular router.

It delivers 10x the speed and 4x the distance of standard b/g routers. Plus, the MBR1000 is designed from the ground up to be mated with the USB and ExpressCard cellular modems, insuring the best possible cellular sensitivity for your remote network.

Heavy Artillery Production Rentals includes a UM150 USB Broadband Modem powered by the Verizon cellular network and is compatible with both PC and Mac computers.

Heavy Artillery Production Rentals securely organizes the entire system in a small, easy to carry Pelican Case and includes an auxilliary antenna that boosts cellular reception 8x over available signal strengths.

Daily and weekly rental rates available. We can ship to any U.S. location.